Sarah Fontana

*
*For Sarah, contact westcoastfitnessportorchard@gmail.com for information and appointments.
Rebecca Diehl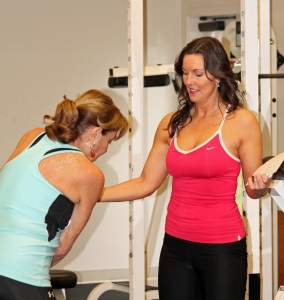 Schedule directly with Rebecca:
(360) 265-9640
reb-j-diehl@wavecable.com
Hi, I'm Rebecca Diehl.  I've been a personal trainer at Westcoast Fitness since 2010.  I am NFPT (National Federation of Professional Trainers) certified and I have a Master Trainer Certificate, which includes specialties in Fitness Nutrition, Resistance Training, and Endurance Training.  My passion is health and fitness and I love helping people reach their goals.  The gym is thoroughly equipped with everything we need to meet any goal you set.  My most favorite part of my day is being at the gym; it's my Happy Place.  I am a mother of four boys, a small business owner, and a local elected official.  I understand the demands of life and how to succeed in what's most important.  I love people, I love teaching, helping, encouraging, and training.  Hard work can be fun and accomplishing your goal is possible!
Kasey Olson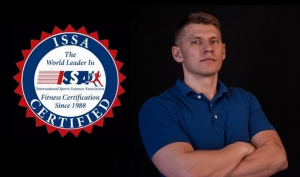 Schedule directly with Kasey:
(360) 801-2338
kaseyolson@gmail.com
www.kaseyolson.com
Hello and welcome to Westcoast Fitness.  Chances are that you've probably seen me around the club as this is my home away from home.  I am a Certified Fitness Trainer through the ISSA (International Sports Sciences Association) and have been certified to train since 2005.  I've been with Westcoast Fitness since 2002 and have spent my time with the company absorbing every bit of information available to me on my quest to be a better trainer.  So, if you're looking to just get off on the right foot with a new program, give your current strategy an overhaul, or search for some new concepts and ideas to enhance what's already there, I can offer a no-nonsense approach to your workouts and nutritional planning.
My methods don't revolve around fad diets, trendy gimmickry, or quick fixes… just proven science to help you build a better body for the long haul.  My clients run the gamut from first-timers, experienced lifters, aspiring athletes, seniors, youths and everyone in between. Utilizing programs that are scaleable with a philosophy to educate and empower. To remove the mystery and complexity from exercise programming and to make success understandable and more importantly….attainable.
Whether you're looking to get started on the right foot or to give your existing program a tune-up or even an overhaul, we can do it. Exercise selection & troubleshooting, nutritional support, program scheduling, meal preparation strategies and time management all come into play.