Personal Training
Rebecca Diehl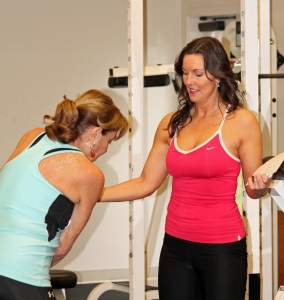 Schedule directly with Rebecca:
(360) 265-9640
rebeccaspersonalfitness@gmail.com
Hi, I'm Rebecca Diehl.  I've been a personal trainer at Westcoast Fitness since 2010.  I am NFPT (National Federation of Professional Trainers) certified and I have a Master Trainer Certificate, which includes specialties in Fitness Nutrition, Resistance Training, and Endurance Training.  My passion is health and fitness and I love helping people reach their goals.  The gym is thoroughly equipped with everything we need to meet any goal you set.  My most favorite part of my day is being at the gym; it's my Happy Place.  I am a mother of four boys, a small business owner, and a local elected official.  I understand the demands of life and how to succeed in what's most important.  I love people, I love teaching, helping, encouraging, and training.  Hard work can be fun and accomplishing your goal is possible!