Mikey Herrell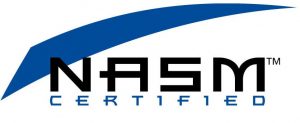 Hi! My name is Mikey and just love to move! Running, hiking, dancing, or  just throwing weights around… I love it all! I grew up all over Western Washington and graduated from South Kitsap High School. I ran track, played soccer, wrestled and even sang in the jazz choir. I started a career in music broadcasting fresh out of Eastern Washington University. I had a ton of fun, had a lot of laughs and went to some amazing shows! I was shooting a TV commercial at a Health Club in Yakima when I discovered my true calling: Personal Training!
After completing my certification with the National Academy of Sports Medicine (NASM), I jumped head first into being a fitness professional. My motto: make fitness fun! I LOVE being the BEST part of someone's day.
Weight loss, group training, sports performance or even if you look to fitness just to boost your mood…I'm your guy!
Contact westcoastfitnessportorchard@gmail.com
to inquire about details and pricing!
---
Kasey Olson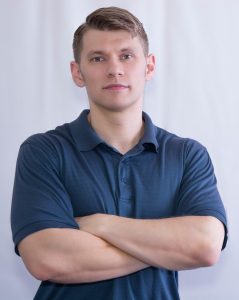 Chances are that you've probably seen me around the club as this is my home away from home.  I am a Certified Fitness Trainer through the ISSA (International Sports Sciences Association) and have been certified to train since 2005.  I've been with Westcoast Fitness since 2002 and have spent my time with the company absorbing every bit of information available to me on my quest to be a better trainer.  So, if you're looking to just get off on the right foot with a new program, give your current strategy an overhaul, or search for some new concepts and ideas to enhance what's already there, I can offer a no-nonsense approach to your workouts and nutritional planning.
My methods don't revolve around fad diets, trendy gimmickry, or quick fixes… just proven science to help you build a better body for the long haul.  My clients run the gamut from first-timers, experienced lifters, aspiring athletes, seniors, youths and everyone in between. Utilizing programs that are scaleable with a philosophy to educate and empower. To remove the mystery and complexity from exercise programming and to make success understandable and more importantly….attainable.
Whether you're looking to get started on the right foot or to give your existing program a tune-up or even an overhaul, we can do it. Exercise selection & troubleshooting, nutritional support, program scheduling, meal preparation strategies and time management all come into play.
Schedule Directly with Kasey:
KaseyOlson@protonmail.com
---
Ashley Brenner
Hi, I'm Ashley!
Fitness has always been a part of my life from outdoor activities to dance classes and playing sports. I've tried my hand at a few different careers in the dental field and in real estate before finding my passion working within the fitness industry. Working in the fitness industry has driven me to help people become the best version of themselves inside and out. Fitness plays such a huge role in improving mental and physical health as well as improving overall quality of life. My personal training methods include strength training, HIIT, progressive cardio, and full body fitness. I am so excited to start working with you and help you achieve all your fitness goals! Grab your water and let's GET TO IT!
Contact inneryoufitnessllc@gmail.com
to inquire about details and pricing!
---
Rebecca Diehl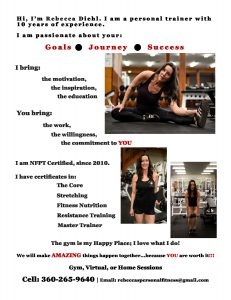 *Schedule directly with Rebecca